Lewis Hamilton is on course for another World Drivers' Championship title. A couple of decent finishes in the next few races should wrap things up for what will be a particularly significant title. This would be the record-equalling seventh individual title for Hamilton after an enormously successful period with Mercedes.
Speculation about his future on Mercedes has grown in recent years. He has just a few months remaining on his current contract with the 175-year-old constructor but plans to remain for at least another year. The 35-year-old is also considering just how long he'll still be racing for.
"I still want to continue to race but I don't know how much longer it will be," Hamilton told Sky Sports News. 
"It's definitely not going to be a long time before I stop, so this is a period of time where I've got to slowly work out what the future holds.
"It's bright, whatever I decide to do, but it also has to be aligned with the times, it has to be aligned with my values and it has to be aligned with what the team is planning to do. All I can say is that I plan to be here next year."
So, we can safely assume that Hamilton will be around for at least the 2021 season with Mercedes. It really wouldn't be a surprise if the recent dominance of driver and constructor continues. Hamilton and Mercedes have been a match made in heaven and the driver has chipped away at the wide variety of records set by the great Michael Schumacher that often looked insurmountable. Here are some of the other individual records that Hamilton could break in the next year.
Championships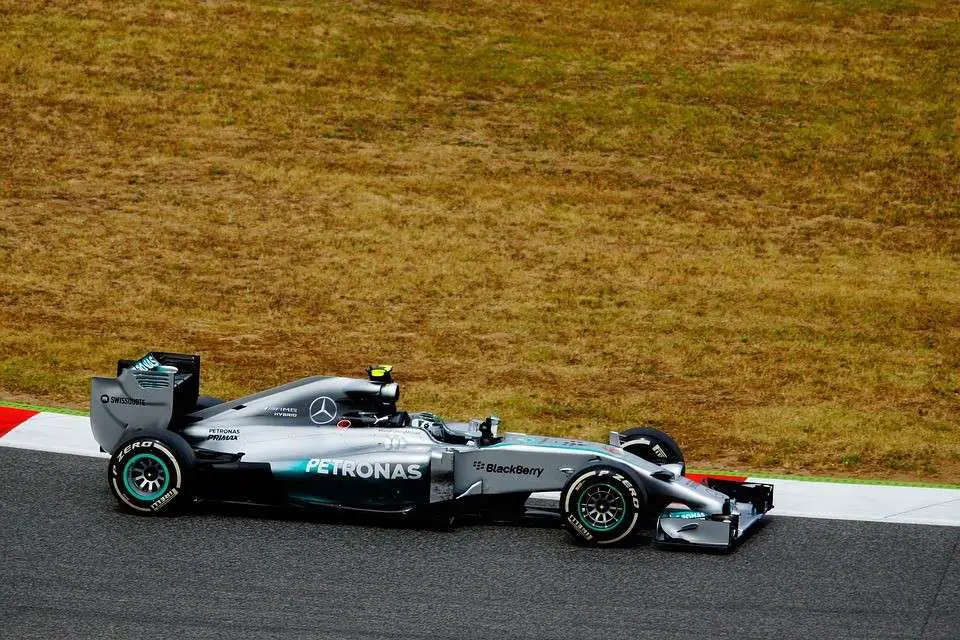 This is the one that everyone is waiting for. Michael Schumacher won five consecutive World Drivers' Championships at the start of the 21st century to take him to seven in total. Sebastian Vettel threatened with his four consecutive titles at the start of the decade but Lewis Hamilton has truly closed the gap. He now looks set to equal Schumacher this season by winning his seventh Drivers' Championship title. He needs to win in 2021 and 2022 if he is to surpass Schumacher's record for consecutive Championship wins.
Races
Lewis Hamilton will surpass Kimi Raikkonen if he starts the Emilia Romagna Grand Prix this weekend. That will be his 153rd entry with Mercedes, the second-highest number with a single constructor but still well behind Schumacher and Ferrari at 181. He trails the Finn Raikkonen in another category, the total career races finished. Hamilton is on 235 compared to Raikkonen on 255.
Wins
Lewis Hamilton has won seven races from pole position in the 2020 season. That's just two short of a record joint-held by Schumacher and Nigel Mansell. He's available at just 4/5 to get the double at Emilia Romagna. and take his season tally to eight on Betway as of 30 October.
Hamilton has won two-thirds of the races in the 2020 season. Five drivers have equalled or bettered that win percentage in a single season but three of them were back in the 1950s and 1960s when far fewer events were held. Hamilton needs to win all of the remaining races if he is to surpass Michael Schumacher's 72.2% win percentage from 2004.
One record Hamilton will have to wait until next year to break is the highest number of wins at the same Grand Prix. He's level with Schumacher on eight but a win in Hungary next season will achieve this one. A win at the Spanish Grand Prix will see him equal Ayrton Senna's record for most consecutive wins at a single event.
Poles
Lewis Hamilton could set a couple of records at the 2021 Australian Grand Prix. Fastest qualifying would give him the record for the most pole positions at a single Grand Prix at nine and see him equal the title for most consecutive fastest qualifications at a single event.
Laps
Lewis Hamilton is still some way behind the great Michael Schumacher here. The former Ferrari driver set a record of 77 fastest laps during his 306 race starts. The Brit is still some way off at 52 but is clear of Raikkonen in third. One long-term record Hamilton is closing in on is the most laps led overall. Schumacher is on 5,111 with Hamilton behind at 4,976 so it surely just a matter of time for the Mercedes man.