Over the recent years, technology has turned this world into a global platform. Where anything can be done in a simple and smooth way. If we talk about car maintenance tools, they can diagnose the car health report instantly rather than doing it manually. This device works as a magic tool. The basic idea of using Car Diagnostic Tools is to read the diagnostic trouble code of your car. It actually does the exact job of when you take your car into the garage.
Instead of mechanic Diagnostic tools detect the problem with the engine, transmission, airbags, exhaust system. After that, it tries to give you troubleshooting information by reading the error codes. If you want to know more about Car Diagnostic Tools and how this tool works, stick with us. Here you will know about different kinds of Car Diagnostic tools and their working mechanism.
What Is a Car Diagnostic Tool?
A Car Diagnostic Tool is also known as an OBD scanner. Here the meaning of OBD is On-Board Diagnostics. On-Board Diagnostics is an automotive term that refers to a vehicle's self-diagnostic capability. This system gives the vehicle owner or a vehicle technician access to various vehicle subsystems. The earlier version of the OBD scanner is known as OBD1, and it was started in 1991. The updated version of the OBD scanner is OBD2. It has a universal interface, and it started in 1996.
This type of car diagnostic tool can determine or identify the issue with its engine, transmission, ignition, exhaust, oil, tanks, coil, and more. With car diagnostic tools, the test is usually done in mechanics shops or dealer shops. You can also do it in your home. Through this kind of tool, you can easily detect any problem with your car in a short period and at a low cost. The types of car diagnostic tools depend on their working port. It works with an OBD port on the dashboard of your car.
Types of Car Diagnostics Tools 150
There are two types of Car Diagnostic Scanner tools. Basic Code reader and advanced Scan Tools. A code reader can read, and clear codes and Scan tools can perform different functions. The advanced scan tools will allow you to analyze real-time data and keep records for a long time. They are also able to provide advanced troubleshooting information. If you read the Basic Code reader Comparison With Fixd, an advanced scanning tool, you will be more precise.
The most popular application of Car Scanning tools, the OBD2 scanner, is best for emissions testing. Besides, its ability explores its uses into many various aspects in your vehicle's performance. When you get a code, it is essential to define the code correctly. Without having a proper reference, you may mistake P0455 for a P0303. Here the first code represents the problem with not screwing in your gas cap, and the second code means misfiring the cylinder. Therefore, to avoid such a kind mistake, it is suggested to use advanced Car Diagnostic Tools.
What Does a Car Diagnostic Tool Do?
Actually, Car Diagnostic Tools do a lot of things. The basic duty is to scan the whole car parts automatically, detect the problem and give a possible solution. With an open eye, you may see there is no problem in your system. But scanning tools can find out the inner problem of your car system. Using dashboard diagnostic scanning tools can give you an extra way to detect and fix problems when feeling like a professional mechanic at the same time.
There are high capabilities car diagnostic tools that can record vehicle performance or statistics. They are made with more performing ability than you think. They are not stopped by reading the error codes. This kind of advanced scanning tool can read live data measurements of your car system. It helps you to make your car in a fine setup.
When the check engine light is on in your car, even when the engine is not dropping out. This simple small light represents a lot of various problems which can cause further problems on the engine, transmission or in exhaust systems. In these situations, a diagnostic tool will do the right job to solve the problem with light automatically. You just need to connect the OBD2 scanner to the desired port and need to start the car. The scanner will diagnose the report of your car health and will show you the report on the screen.
Why is Car Car Diagnostic Tools important?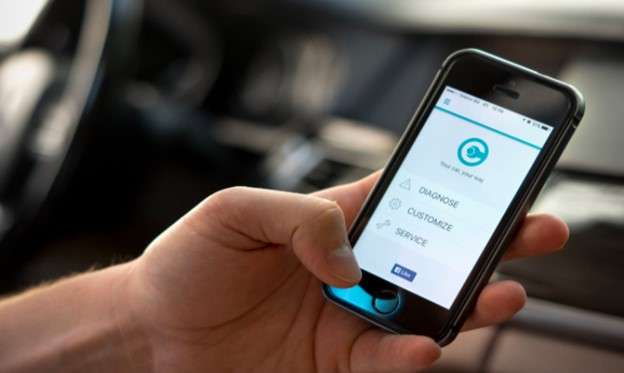 At present time, the car comes with more modern and digital technology. Therefore, onboard electronics come with a more versatile facility, and the entire car seems to be much more interconnected. For this reason, more digital errors can happen, and that can affect the vehicle's condition. For instance, the airbag may not be working correctly, or an error with the lights. Sometimes we are not aware of these errors. Therefore, it creates a possibility of occurring dangerous accidents.
Besides, this type of problem with the car can shorten the lifespan of your vehicle. Fixing the faults system into your vehicle sometimes costs a lot of money. This can lead to a huge loss of value that no car owner wants. For this reason, it is essential to invest money in Car Diagnostic Tools. That can carry out high-quality fault analysis. With Car Diagnostic Tools, you can detect your car's problems that are sometimes expensive if you hire a professional mechanic. With a little bit of knowledge about OBD Scanner, you can also detect the problem.
Conclusion
It is essential to keep the vehicle system up-to-date to avoid the risk of any serious accident. By considering this, if you use a Car Diagnostic tool for your car it will certainly reduce the risk. By giving you the real-time car health report it will also ensure your car safety. The working mechanism of the Car Diagnostic Tool is not a complex procedure. Here above, we have described the functional method in detail.
The feature of the diagnostic tool is really compatible with all kinds of vehicles. They ensure the safety of all parts by solving the trouble codes.